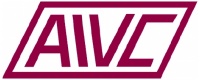 We are happy to announce the release of AIVC's Technical note #70: 40 years to build tight and ventilate right: From infiltration to smart ventilation!
As the AIVC was created in 1979, the 40th anniversary of the AIVC was celebrated in October 2019 at the 40th AIVC conference in Ghent. In the context of this celebration, it was decided to publish 2 overview publications:
The report is freely accessible. Please click here to download and read the document.