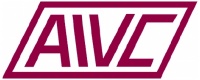 The September 2022 issue of the AIVC newsletter has just been released. Specific contents include:
Foreword
Feedback from the 41st AIVC ‐ ASHRAE IAQ joint conference in Athens, Greece
4 ‐ 5 October 2023 – 43rd AIVC ‐ 11th TightVent ‐ 9th venticool conference in Copenhagen, Denmark
5 ‐ 6 October 2022 – 42nd AIVC ‐ 10th TightVent‐ 8th venticool conference in Rotterdam, Netherlands
15 November 2022, Webinar – Dumb buildings with smart users? Linking building performance & human well being
AIVC's latest publications
In memory of François Rémi Carrié
ISIAQ/IEQ‐GA podcasts
AIVC List of Board Members
The newsletter is freely accessible here.