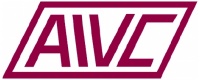 The Air Infiltration and Ventilation Centre (https://www.aivc.org/) and the IEA EBC Annex 86 "Energy Efficient Indoor Air Quality Management in Residential Buildings" (https://annex86.iea-ebc.org/) are organizing the webinar Big data, IAQ and ventilation – part 1 to be held on April 13th, 2021 at 17:00-18:30 CET. The webinar will address the applications of IoT devices and big data in IAQ and ventilation and discuss the possibilities they provide for research.
Presentations & Speakers
Introduction, Marc Delghust – Ghent University, Belgium
Improving IAQ with BIM based Predictive Twins, Wouter Borsboom – TNO, Netherlands
Online personal IAQ monitoring, Benjamin Hanoune – University of Lille, France
Brains for buildings: where to find all the relevant smart building data? Pieter Pauwels – Eindhoven University of Technology, Netherlands
For further information on registration etc. please click here.